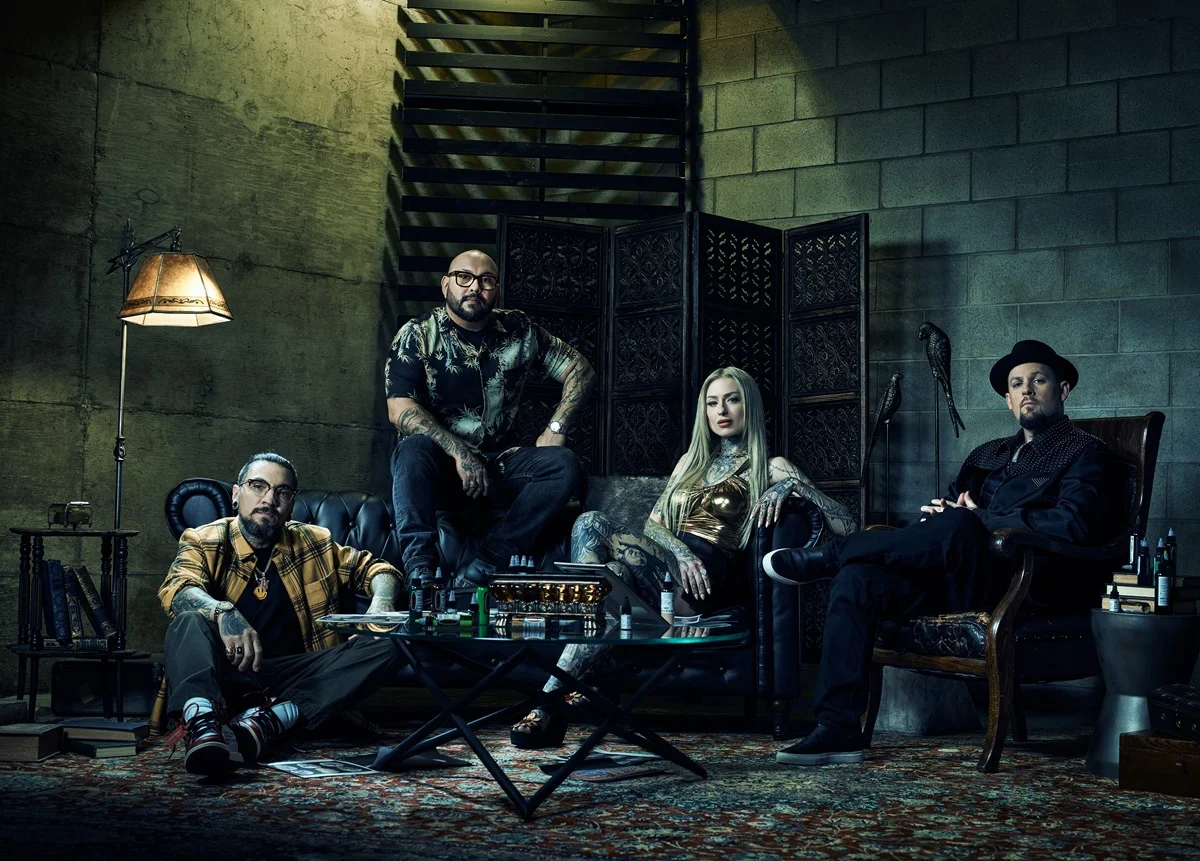 Are you ready to see Ink Master season 15 officially arrive at Paramount+? We hope so, as the premiere is right around the corner!
Tomorrow, the latest batch of episodes is going to arrive on the streaming service and on the surface, it seems like there is a lot to like here. Think about it like this: You have fifteen all-new artists and on the surface, no real gimmicks like teams or returning contestants. Given that DJ Tambe has now joined the judging panel, it seems as though nobody has to worry about him coming on board as a competitor anymore!
Just in case you want to know the full list of participants, you can see that below:
Aaron Davis-Holloway
Bobby Johnson
Bryan Black
Charlene Ngo
Dave Patel
David Martinez
Freddie Albrighton
Glenn Cuzen
Jenna Kerr
Jessica Valentine
Joel Mejia
Jon Mesa
Jozzy Camacho
Koral Ladna
Sydney Dyer
Meanwhile, the official trailer over here allows you a chance to see some of the early parts of the competition. What are the big challenges this time around? Well, it seems like Joel Madden may be offering up himself as a canvas, crazy as that may seem. Meanwhile, we are also going to see an appearance here from Yellowstone actor Jefferson White, which is both random and also appropriate for cross-promotion across the Paramount family. (Of course, we should note that the flagship Yellowstone isn't even available on Paramount+ due to a deal that was done far in the past.)
Will this season bring the show back to the golden age?
We certainly hope so. If nothing else, we do like that the show's presence on the streaming service allows for it to be a little bit more blunt and uncensored than what it was back on the Paramount Network. It may have taken some time for new fans to congregate at its streaming home, but we do think they have a found a way to figure this out.
What do you most want to see moving into Ink Master season 15?
Do you like that we have a new cast and, hopefully, no major change with that? Share right now in the attached comments.
This article was written by Jessica BunBun.