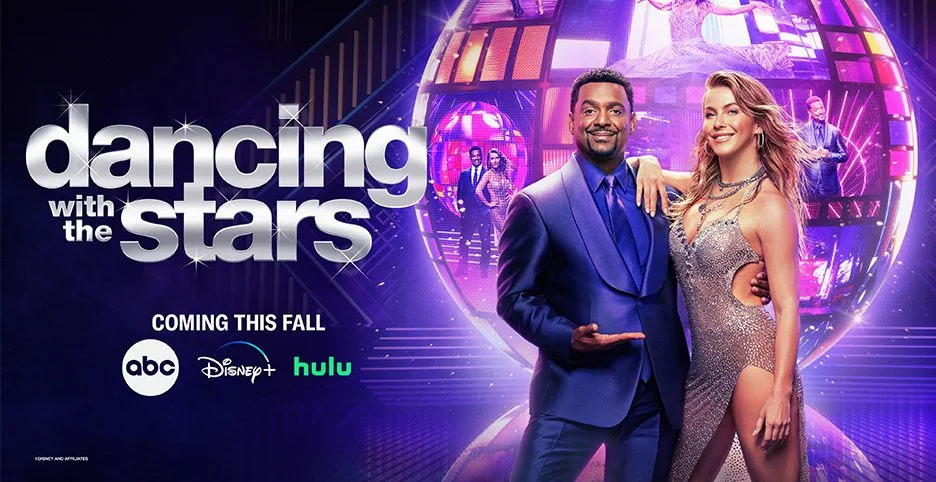 We knew that tonight's Dancing with the Stars 32 episode was going to contain a hugely emotional moment in the Len Goodman tribute. Pros from several past seasons were gathered back in the ballroom, and we got a routine that was mesmerizing, beautiful, and at the same time classic ballroom. The entire routine was built as a real tribute to some of the performances that Len loved — pure dancing without so many of the frills. The costumes were wonderful, and it was very much nice to see so many familiar faces back on the how again.
The most emotional part of the routine, though, was not actually while it was happening. Instead, it was after the fact seeing judges Carrie Ann Inaba and Bruno Tonioli get so emotional. We've never seen Bruno cry like he was in that moment, and you could see the two seeking comfort with each other. It makes some sense, given that they have been part of the show together for several decades.
Ultimately, the emotions that a lot of these people had to do with not just the time they spent with Len on Dancing with the Stars, but in the competitive dance world. Derek Hough and Mark Ballas had him as a major part of their competitive lives for many years, and Toni Dovolani even told a story of all of the time that they spent together playing golf away from the show.
Len is going to be forever remembered on the show for not just a few memorable critiques, but also the relationships he built with everyone. You needed no further reminder of how popular he truly was than seeing a lot of the tears across the ballroom.
Related – Get further news when it comes to the Len Goodman tribute on Dancing with the Stars, plus the absence of Cheryl Burke
What did you think about the powerful routine tributing Len Goodman on Dancing with the Stars 32?
Be sure to share right now in the attached comments! After you do just that, remember to keep coming back for some other updates.
This article was written by Jessica BunBun.