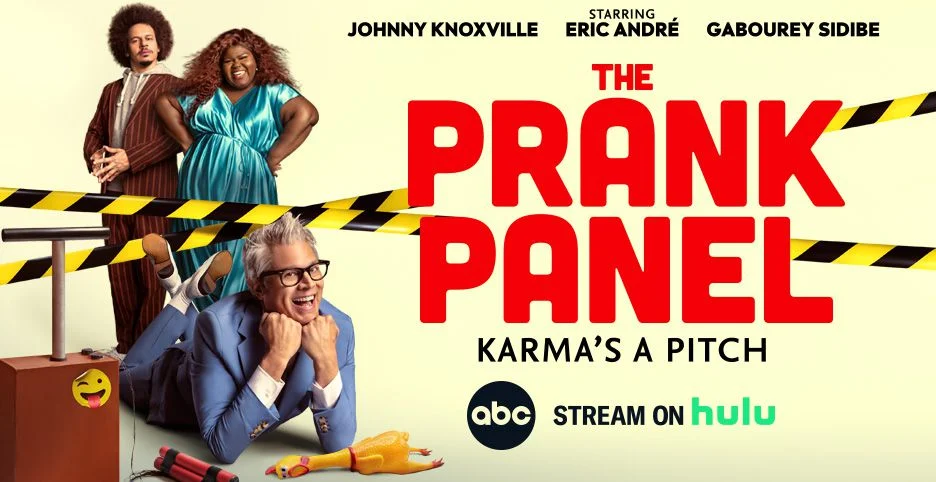 Following the big season 1 finale, what are the chances that we get The Prank Panel season 2 on ABC down the road?
We should start off this article noting that we do 100% understand how this series in particular managed to get that green light from ABC. Just remember the long and storied history that prank shows have on network TV, and then add to this the presence of Johnny Knoxville, Gabourey Sidibe, and Eric Andre. Meanwhile, there's almost a Shark Tank quality to how the show looks at first. It's a lot of familiar elements coming together, with the end result being an effort to make people laugh. It's a smart idea, but does that mean it will actually come back for more?
Well, for the time being, we would say that the jury is out on whether or not there is going to be more of this down the road. There are certainly reasons to bring it back, with one of the bigger arguments being that there's always a chance some of these pranks could go viral. However, it also is averaging less than 2 million live viewers a week, which is less than some of the other unscripted shows on ABC this summer.
Because of how a show like The Prank Panel works, we will tell you now not to expect some sort of super-quick decision to be made here. The network can take their time and if you're lucky, you will get some official news either at the end of this year or in early 2024. That could then allow for more episodes to air at some point next summer.
Do we suppose that it could be back sooner, if renewed, if the WGA and SAG-AFTRA strikes continue for a long time? It's possible, but there has been some movement over the past couple of days on the WGA front — we will see what happens there.
Do you want to see The Prank Panel season 1 happen over at ABC?
Be sure to share rightnow in the comments! Once you do just that, be sure to come back to get some other updates.
(Photo: ABC.)