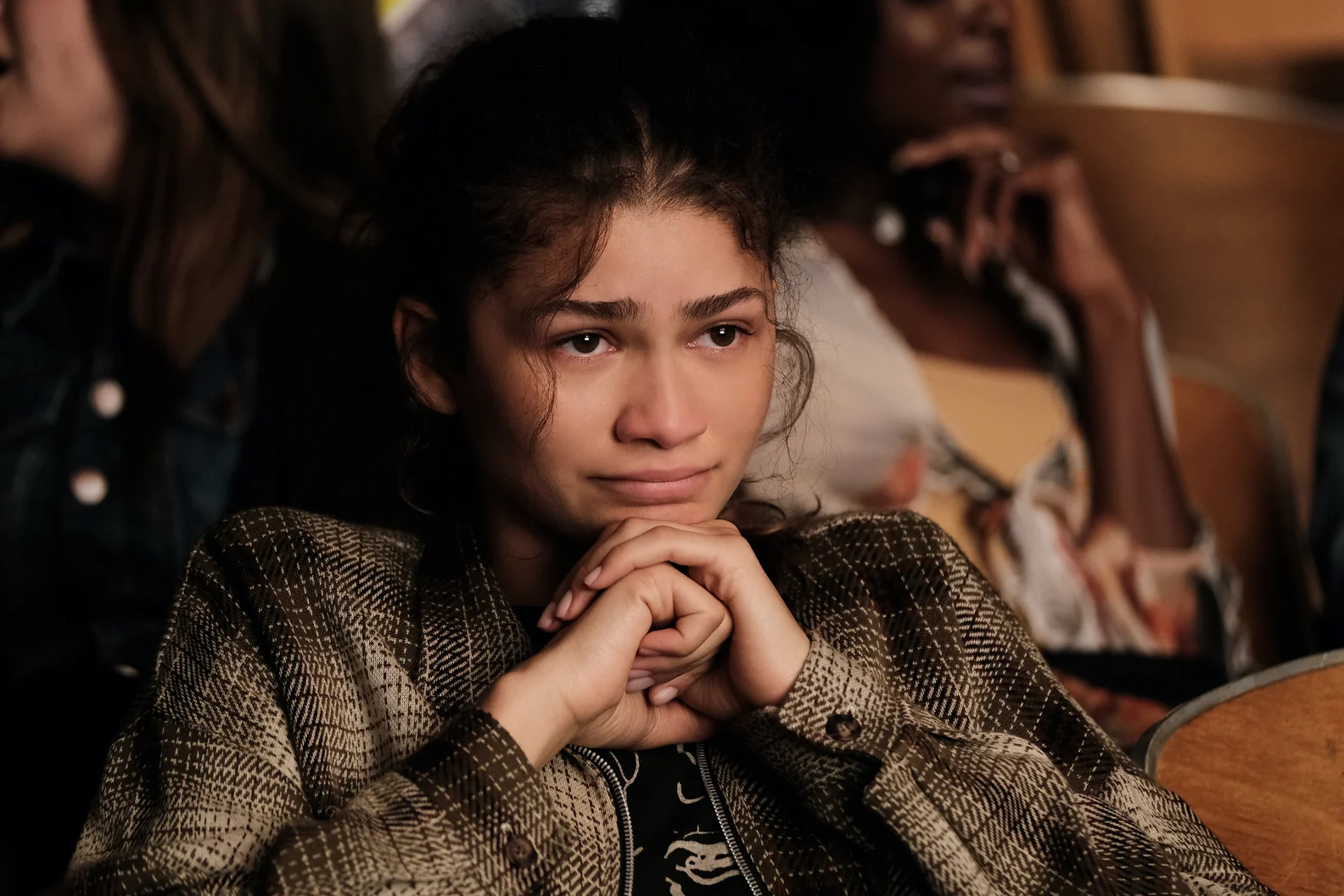 One day removed from the tragic and shocking death of Angus Cloud, his Euphoria co-star and executive producer has spoken out.
In a loving, emotional tribute on Instagram, Zendaya had the following to share about her time with Angus (who played Fezco a.k.a. Fez on the HBO series), and what she will take away from him moving forward:
Words are not enough to describe the infinite beauty that is Angus (Conor). I'm so grateful I got the chance to know him in this life, to call him a brother, to see his warm kind eyes and bright smile, or hear his infectious cackle of a laugh (I'm smiling now just thinking of it) I know people use this expression often when talking about folks they love…"they could light up any room they entered" but boy let me tell you, he was the best at it. I'd like to remember him that way. For all of the boundless light, love and joy he always managed to give us. I'll cherish every moment.
My heart is with his mother and family at this time and please be kind and patient as grief looks different for everyone.
The final sentence from Zendaya here is incredibly important, given that so many have an expectation that whenever someone passes, we need to hear from all of their friends and co-stars immediately. That is an unhealthy way to look at the world and at grief, which impacts everyone differently. Not everyone wants or is able to share something publicly after losing a person they loved and cared about.
In this particular case, it is especially devastating given that Cloud was just 25 years old and was loved very much by so many close to him. It is a death that is still rocking the world of Euphoria to its core, and we hope that more is done to tribute him over the course of the months and years to follow.
Our thoughts and condolences continue to go out to Cloud's family and all who loved him in this difficult time.
(Photo: HBO.)
This article was written by Jessica BunBun.