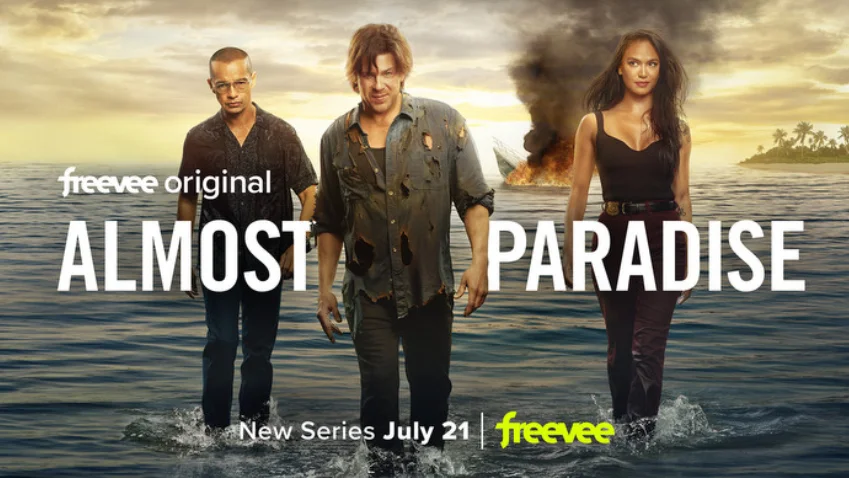 After the big season 2 premiere on Amazon Freevee today, can you expect an Almost Paradise season 3 renewal? Or, is this more likely to be the end for the show after quite an unusual run to begin with?
Well, the first thing we should say is that it took a long time for the Christian Kane series to land at its new streaming home. For those who are unaware, the first season aired three years ago back on WGN America. It also holds the distinction of being the first American TV show to film in its entirety in the Philippines. If you haven't heard of the show yet, we do think the logline below works in order to explain it further:
When hypertension forces DEA agent Alex Walker into early retirement, he moves to a small tropical island in the Philippines. Despite his best efforts to transition from Jason Bourne to Jimmy Buffett, his friends in the local police pull him back into a world of dangerous people and deadly situations. But the problem is – he likes it.
So where do things stand at the moment? Well, nothing has been decided as to the series' season 3 future, and it could take some time to sort that out. After all, there are a few different things to consider here! After all, the show has to figure out how it works at its new streaming home, and we tend to think that Freevee will wait a few weeks to gauge performance.
Also, we can't forget that we are in a pretty unprecedented time with both television writers and actors hear on strike within the United States. It remains to be seen whether or not this could delay a renewal, but we know that a lot of content providers are being pretty cautious and keeping their cards close to the vest at the moment. We will see if that's different in this situation or not.
Do you want to see an Almost Paradise season 3 renewal over at Amazon Freevee?
Be sure to share right now in the attached comments! Once you do just that, keep coming back for other updates.
(Photo: Freevee.)