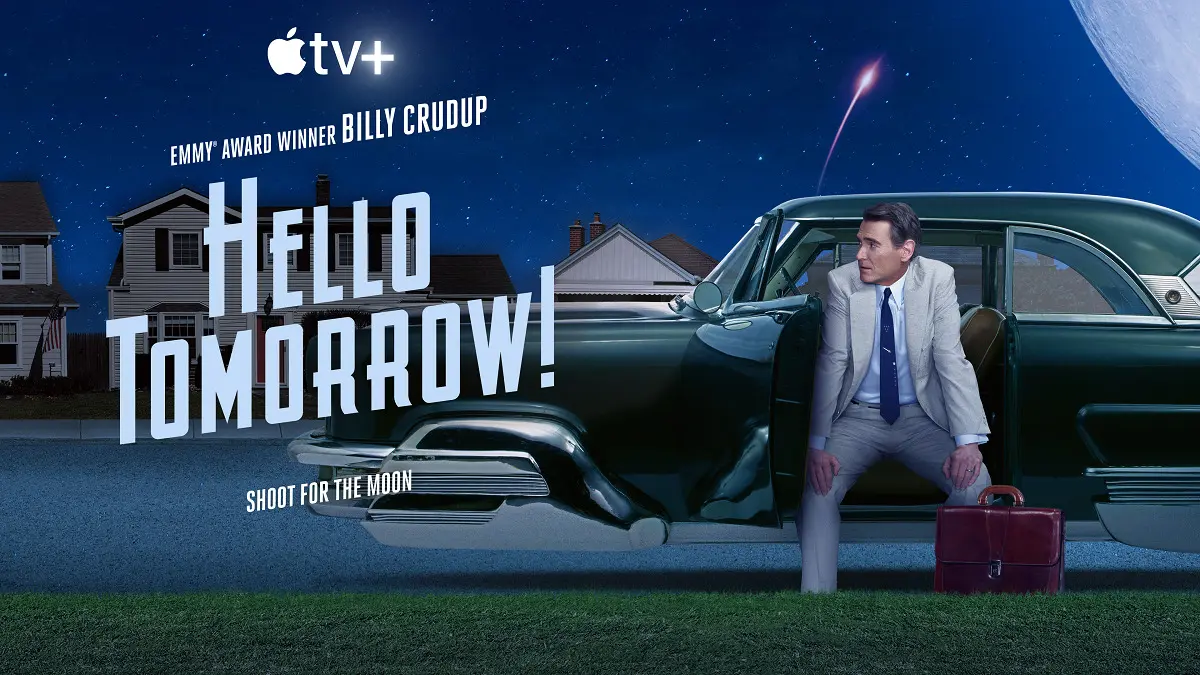 Following this week's big finale, can you expect a Hello Tomorrow! season 2 renewal over at Apple TV+? Make no mistake, the desire for more of this show is absolutely there! It largely comes down to whether or not we will see it happen.
For the time being, unfortunately, the aforementioned streaming service is keeping some of their cards close to the vest. Are there some reasons to bring it back? Certainly — let's get into them for a moment…
The premise – In between the futuristic setting and then the sales angles of some of the stories, you are effectively combining a couple of eras in a really fun way. There are elements to this show that feel like what so many envisioned the future was going to be a good 60-70 years ago.
Billy Crudup – He has a great relationship with Apple TV+ thanks in part to The Morning Show, and renewing Hello Tomorrow! would be a great way to keep him as one of their big stars.
A commitment to new shows – While it is true that this streamer does cancel things after just one season, historically, we have seen them give some of their programs more chances to succeed than we've noted elsewhere. This is pretty important when we get around to this particular point in time.
Of course, the decision to renew this series will be based on cumulative viewership and beyond that, also how much people watch over a relatively short period of time. The next month or so will be essential, as that is going to allow Apple TV+ to see further that there is a real demand for more, and that people would keep it in mind over the course of a long hiatus.
If we do get another season…
Be prepared to wait a good while for it! The earliest we anticipate something more coming out is when we get around to the middle of 2024.
Are you hoping to see a Hello Tomorrow! season 2 renewal at Apple TV+ down the road?
Be sure to share right now in the comments! Once you do just that, remember to stay tuned for even more updates further along down the road.
(Photo: Apple TV+.)