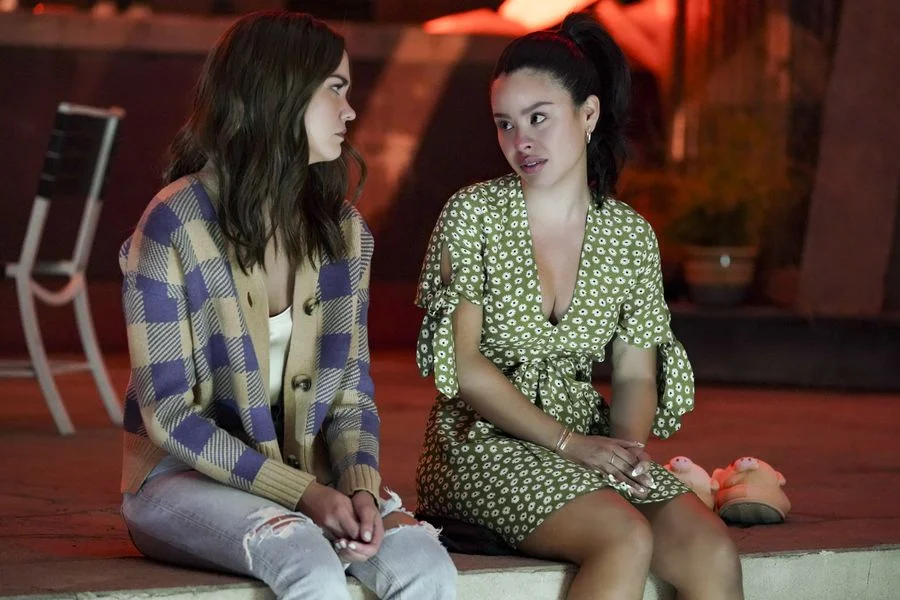 As you get yourselves prepared for Good Trouble season 5 episode 3 on Freeform next week, there is a lot to wonder about! With that being said, it is the same thing that we've been wondering since the premiere. Are we going to see the character of Evan actually make it through — or, is this the end of him?
One of the major consequences to his medical condition has been the spot that it's put Mariana in and unfortunately for her, we don't think that is going to be changing in the near future. Over the course of this episode in particular, she will find herself spending more time at Speckulate, where she has to continue on a set of plans that aren't really hers. There are a lot of big-time obstacles that are going to come with that and for her, things are going to get worse long before they get better.
Want to get some larger insight about this story in general? Then go ahead and check out the full Good Trouble season 5 episode 3 synopsis below:
Mariana returns to Speckulate. Davia evaluates her next career move when a friend from her theater days resurfaces. Luca struggles to keep up in his first-ever professional dance class. Malika attempts to find work/life balance.
By the end of this episode, maybe at least a few of the stories for Davia, Malika, or Luka can get resolved — we just don't think that's going to happen for Mariana. At this point, it's clear that she is immersed in something that is going to take some time, and she's going to need some help from familiar faces along the way. Callie, after all, is not the only person with deep ties to her past coming back over the course of the season.
What do you most want to see when it comes to Good Trouble season 5 episode 3 on Freeform?
Be sure to share some of your thoughts and expectations below! Once you do just that, remember to come back for other updates that we don't want you to miss the rest of the way. (Photo: Freeform.)
This article was written by Jessica BunBun.