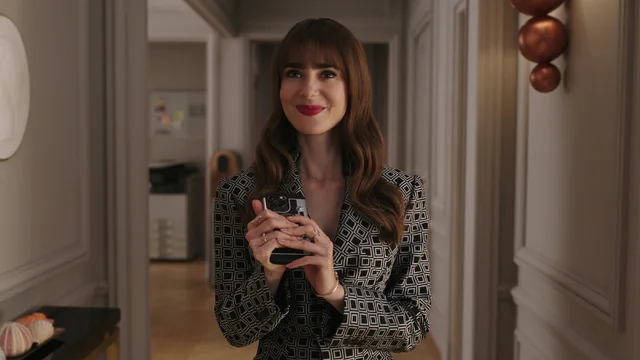 Now that we are into the month of March, what can we say when it comes to an Emily in Paris season 4 premiere date at Netflix? It goes without saying, but there are a lot of reasons to be excited about the future!
The obvious one, beyond the knowledge that the streaming service has already renewed the show, is that season 3 ended on an absolutely bonkers cliffhanger. If you love shows that routinely keep you guessing time and time again, there is so much to like here that it is hard to really know where to start.
Now, the unfortunate news: If you are hoping for a lot of news about season 4 over the next several months, you are going to be disappointed. There is almost no sign at all of that happening, and we're not sure that there is going to be for a good while. Just think about a few things here for a moment. We haven't even heard anything about the start of production at the moment! Until we get that, it's hard to be altogether amped-up about anything else.
Our prediction in general does remain the same as it's been the past couple of months: We'll hear more about filming over the summer, and come mid-fall, the first bit of news about a premiere date will trickle in. Emily in Paris is one of those rare Netflix shows that has generated a great deal of consistency year in and year out. It's been a show for late in the year / the holiday season and there is no real reason why that could change.
If it does change, it will probably be just because the streamer has slotted something else into that spot. Odds are, either way we won't hear any further news in March. It's possible we could get a couple of assorted teases and if that happens, we suppose we'll have to be satisfied over that for a time.
What do you most want to see when it comes to an Emily in Paris season 4 premiere date?
Be sure to let us know right now in the comments! Once you do just that, remember to come back for other updates.
Photo: Netflix