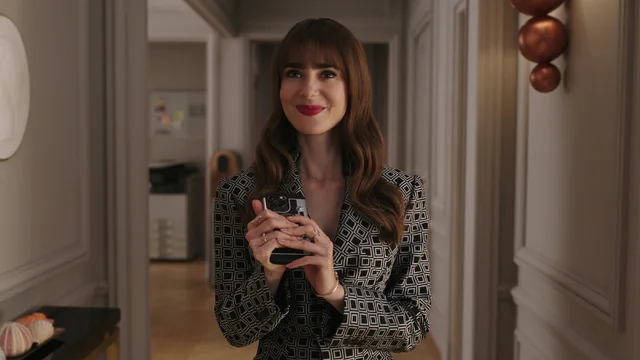 As so many of you out there likely know at this point, Emily in Paris season 4 is coming to Netflix down the road — the big question is when.
On paper, the answer to this makes a good bit of sense — why would we see the Lily Collins show back at a time that is any different from what we've seen in the past? A December premiere date makes the most sense, especially since for Netflix shows in general, it is rare that they find one with the amount of consistency that they for this one. Why wouldn't they want to embrace that as much as humanly possible?
Well, just as is often the case with situations like this, there are some issues — with the biggest one being that there are some reasons why the premiere date could be pushed back beyond our current expectations. It may not be an official delay from a Netflix point of view (given that they haven't released any sort of premiere date publicly), but it could feel like a delay nonetheless.
First things first, consider this: The simple fact that Netflix could end up scheduling some other things in December that makes them more keen to hang on to Emily in Paris for a little while longer. So where do we begin? Think Bridgerton — if the period drama ends up airing in December (which is possible), there is a chance that some other shows are pushed back.
Meanwhile, another thing that we should all be acutely aware of at the moment is a possibility of some union strikes — there are multiple groups that need ne contracts later this year and easily, this could be the sort of thing that leads to production being suspended for a certain period of time. Because there isn't a traditionally long window between Emily in Paris filming and it coming out, this is something to keep on your radar.
Remember, there is a pretty good chance that new episodes of the show are still going to be coming out in December — nonetheless, we'd advise you to at least be aware of a few different things for the time being. You could be better off for it down the line.
What are you the most excited to see when it comes to an Emily in Paris season 4 premiere date at Netflix?
Be sure to share some of your thoughts and hopes below! Once you do just that, come back around for other updates.
Photo: Netflix