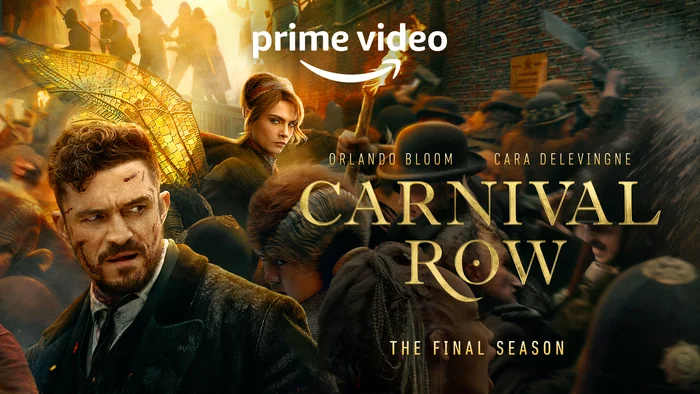 Following today's big launch on Prime Video, what is there to say when it comes to Carnival Row season 2 episode 3? What about the rest of the season as a whole?
We should start off with a reminder (as if the picture above doesn't give it away already): This is the final season of the fantasy drama. That has been known for a little while, and it doesn't come as some sort of huge shock. Just remember for a moment here that Carnival Row is coming back after a really long hiatus, and we're not even sure what the viewership expectation even is here.
The plan at present for the rest of the season is such: You are going to see episode 3 arrive next week alongside episode 4, and the plan appears to be here that you'll get two installments a week until the finale ends up arriving on March 17. There is some confusion out there on this subject, mostly because originally, it seemed like we were going to get one episode a week following the premiere. That has since changed.
Obviously, we just hope that we are building here towards some sort of proper conclusion to justify the journey — until then, more than likely you're going to see more drama and a few twists and turns along the way. There aren't too many other shows out there quite like Carnival Row, and it is our hope that the uniqueness of this story can really be emphasized as it works to continue to stand out more and more from the rest of the pack.
Following the end of this series, we know that there are some other big things coming at the streaming service — think in terms of The Marvelous Mrs. Maisel season 5 and The Wheel of Time season 2, which are both highly anticipated.
What do you most want to see when it comes to Carnival Row season 2 episode 3, let alone the rest of the season?
Be sure to share right now in the attached comments! Once you do just that, remember to also come back around for some other updates.
Photo: Prime Video