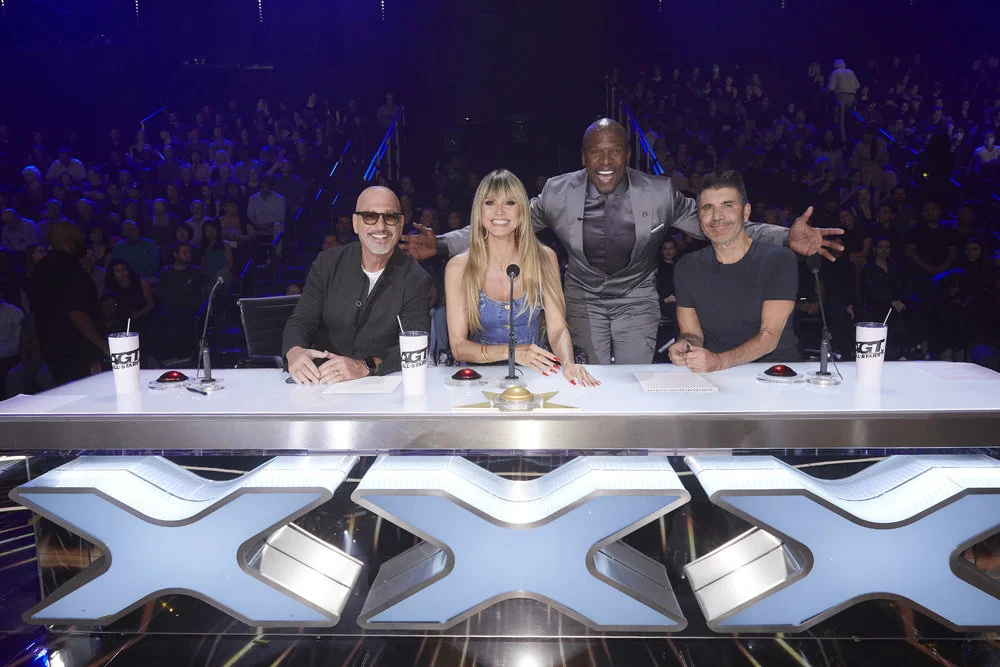 We knew entering tonight's AGT: All-Stars episode that the judges would be using their Golden Buzzer together. The only mystery that we really had was who they were going to press it for. How about we go ahead and introduce Tom Ball now?
For those who weren't familiar with Tom, he did fare very well on the most-recent season of Britain's Got Talent — he did not win, but he 100% made a big impression. On the American version of the show tonight, it's fair to say that he took it to another level.
SUBSCRIBE to Matt & Jess on YouTube for videos on AGT: All-Stars!
We will be the first to say that we're a total sucker for "The Sound of Silence" and consider it to be one of the greatest songs ever written. With this very thing in mind, we're going to be all the more excited when someone comes out and totally nails a performance of it — which is totally what Tom did. There were echoes of the popular Disturbed cover in here, but Tom also did a few things vocally to make it stand out — he didn't just adhere to the same Simon & Garfunkel notes that we have heard so many times before.
Before the judges hit the Golden Buzzer, Simon Cowell called this perhaps the best performance of AGT: All-Stars so far, and it is easy to make that argument! He has set the bar sky-high for his second performance, and we're not sure how he is going to top it. Simon also said that had he performed this on Britain's Got Talent, there was a good chance that he would have won that season.
So yea, Tom is someone to watch out for through the rest of AGT: All-Stars. We'll just have to wait and see how things fare when he returns for the final.
What did you think about Tom Ball getting the Golden Buzzer on AGT: All-Stars tonight?
Do you think he was the worthy and right choice? Be sure to share right now in the attached comments! Once you do just that, remember to come back — there are more updates coming and we don't want you to miss them.
Photo: NBC