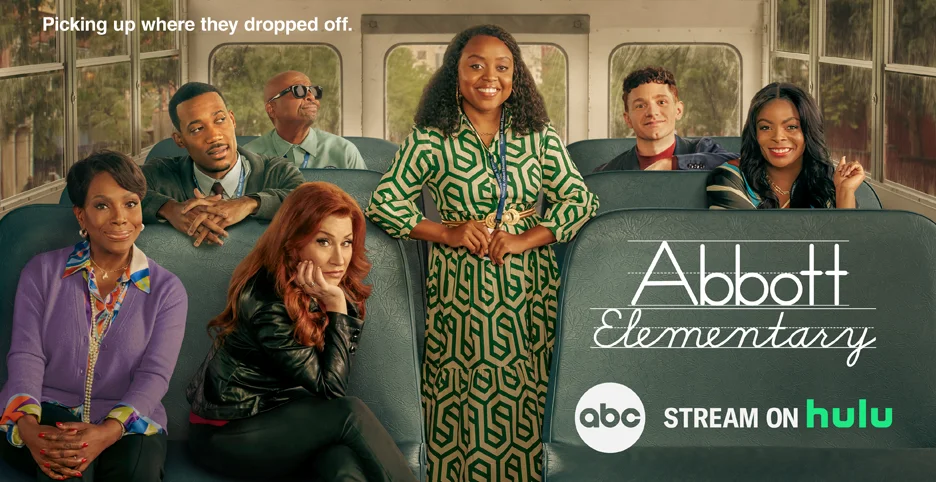 Is Abbott Elementary new tonight on ABC? Given that this is one of the most-popular comedies on TV these days, we really think this is a case of a show we wish were on week in and week out.
Unfortunately, there are going to need to be breaks here and there, even for a comedy that is looking to do a 22-episode season. There is no new installment on the network tonight, and there's also not going to be one the following week. The plan is for Quinta Brunson and the rest of the cast to return when we get to Wednesday, February 8.
Want to learn more about what's coming? Let's just say that the first episode back is titled "Valentine's Day," and a lot of us probably have some memories of what this day is like in elementary school with the cheesy Valentines that have superheroes or other familiar characters on them. Of course, in the Abbott Elementary world, every holiday is a little bit weirder than it would be anywhere else. To get more insight, check out the full season 2 episode 14 synopsis below:
"Valentine's Day" – On Valentine's Day, the Abbott teachers discuss their relationships and plans for the holiday. Janine finds out one of her students has a crush on her and when turning to a colleague for advice, she inadvertently learns a secret about another teacher. Elsewhere, Ava sits in on Jacob's Black History class after receiving a complaint, when "Abbott Elementary" airs WEDNESDAY, FEB. 8 (9:00-9:31 p.m. EST), on ABC. (TV-PG, L) Watch episodes on demand and on Hulu the day following their premieres.
With the latter, Black History component to the story, you are going to be reminded that this show does still want to tackle important issues. Very few other programs out there have a chance to really dive into how Black History Month is approached in schools, let alone do it from such an authentic place.
What do you most want to see on Abbott Elementary season 2 episode 14 when it airs on ABC?
Are you sad there is no new episode tonight? Be sure to share in the comments! Once you do just that, remember to come back for some other updates.
Photo: ABC