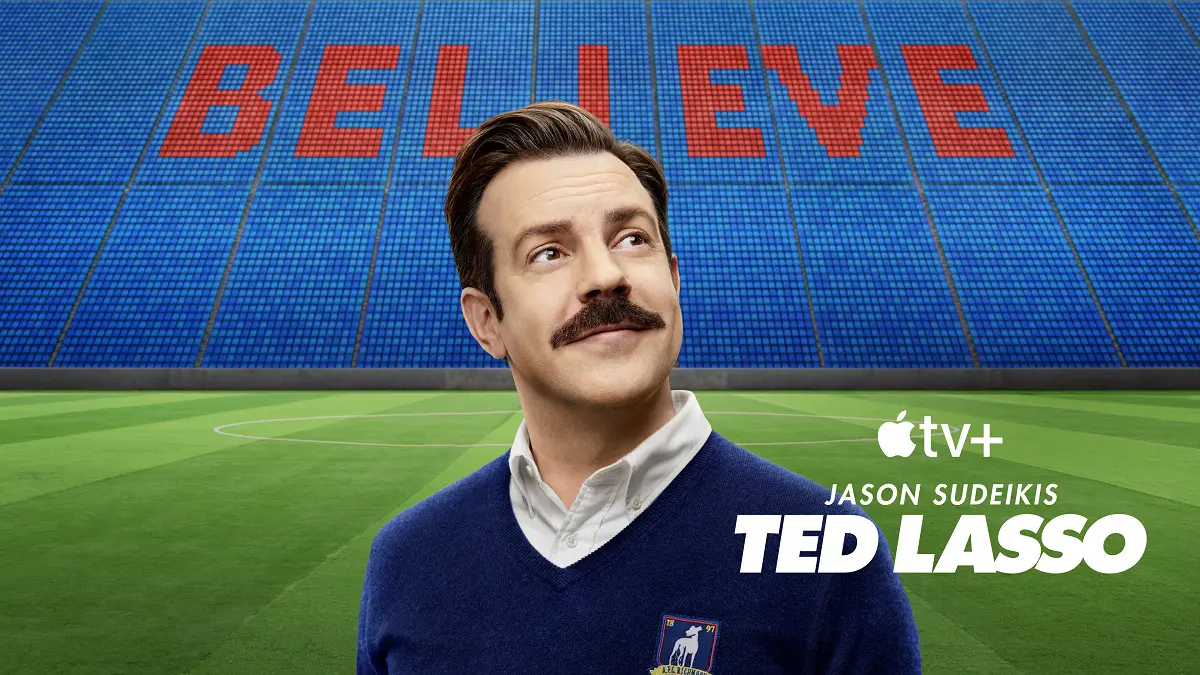 We know that entering today's Apple TV+ panel at the Television Critics Association Winter Press Tour, we desperately wanted Ted Lasso season 3 news. How in the world could we not? We've been waited for a long time already to learn when the Jason Sudeikis series will be coming back, and this seemed like the perfect venue for some sort of reveal with all of the press in attendance.
At the time of this writing, the panel for Shrinking is wrapping up — for those unaware, this is the upcoming comedy at the streaming service starring Jason Segel. How does this relate to Ted Lasso? Well, it's rather simple: Bill Lawrence is an executive producer on both shows, and Brett Goldstein (a.k.a. Roy Kent) is also an EP. He worked on Shrinking while at the same time shooting season 3 of the soccer comedy in London.
We expected some talk about Ted Lasso during the Shrinking panel for that very reason, and we did get a certain degree of it. However, much of it is info that you may have heard in the past. Take, for example, the fact that Goldstein worked on one show during the day and the other at night; or, that Lawrence stayed in America to work on Shrinking while Sudeikis ran the other show across the bond. However, no one made mention of a return date. (Shrinking kicks off on January 27.)
Is there still a chance that we'll hear about season 3 later in the Apple TV+ event? In theory sure, but a lot of TCA is about discussing new shows and having panels with the cast and crew who are in attendance. At this point, there's a chance that they are saving an announcement for down the road. That's no doubt frustrating, since it felt like this was another golden opportunity to share some more info. Yet, the streaming service has passed by a few of those already, and we tend to think that they must have some sort of plan for the future that's not altogether clear from the outside looking in.
Of course, if any further news IS revealed about the world of AFC Richmond, we'll be back with an update. (Update: We have one, albeit a small one — the show is officially coming back this spring!)
Related – Go ahead and score some other news all about Ted Lasso season 3
Did you think we would get any news on Ted Lasso season 3 at TCA?
Be sure to share right away in the comments, and also come back for any news. (Photo: Apple TV+.)