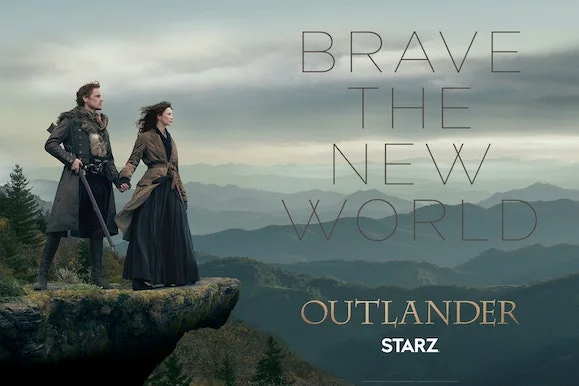 Welcome to the 2019 CarterMatt Awards! This is our year-end tradition (eight years strong!) where we as a site celebrate some of the best that TV has to offer! Our staff joins forces to hand-pick nominees across a wide array of different fields, and then leaves it up to you to declare the winner. This has always been one of our favorite times of the year, as we get a chance to celebrate TV while looking back at the individual elements that make it great.
Today the focus here on Best Couple, which is a celebration of that very thing. We're breaking down some of the best active relationships on TV, why they work, and why we love and appreciate them so much. Note that there's a separate category at the CarterMatt Awards in 'Ship of the Year, and that is where we'll recognize characters we want to see together at some point in the years to come. This Award is for characters who are already together.
Now, let's get to sharing the Best Couple nominees…
Barry and Iris, The Flash – They've had one of the most emotional past years imaginable. Just think about this — the two saw Nora effectively erased from the timeline following the end of season 5, only to then face in season 6 the threat of Barry's death in Crisis on Infinite Earths. This is as powerful a story as we're going to see, but the commitment they show to each other remains what we love about WestAllen as a pairing.
Bobby and Athena, 9-1-1 – What we love about these two is that they show that love can find you a little later in life and you can develop an incredible bond along the way. These two each have been through their fair share of setbacks, but have also worked to find their way through every single one. We just hope that they can also make it through the sad Michael reveal at the end of the fall finale.
Deeks and Kensi, NCIS: Los Angeles – Through this past year, we've seen these two get married, find new ways to express their love, and contemplate starting a family. They've had one of the biggest years for any relationship in the CBS – crime drama world and we do still think the best could be to come. The writers have always done a good job of making the two of them about more than just the job.
Jamie and Claire, Outlander – This relationship is the foundation for everything on the series. They are the focal point of the story, a model for love, and also a reminder that it's okay to stand up to your partner at times. They're passionate beyond words and their love is beyond explanation; what's exciting about the future now is the opportunity to see their love deepen amidst the sands of time and new troubles that come to Fraser's Ridge.
Jane and Weller, Blindspot – The stakes for these two certainly could not be higher. Just think about the end of season 4! They are now in a place where there's no guarantee that they both are even going to survive, but they've always found a way to conquer every single obstacle before them. They've put it all on the line for each other so many times already, and we feel like that should be a recurring theme through the final season for them as a couple.
Oliver and Felicity, Arrow – Saying goodbye to Emily Bett Rickards at the end of season 7 was devastating, but there is still joy in knowing that there is more story to tell with this character ever still. Oliver's journey through much of season 8 could bring him back to her, and we need that reunion to happen! In a lot of ways, this romance is one of the most-important in the entire Arrowverse. It sets the mark high for everything coming after the fact.
Sara & Ava, Legends of Tomorrow – Their relationship in season 4 was clearly as its best — layered, fun, and loving. They helped each other with their insecurities, fought for one another, and also showed that it's okay for couples to have differences and still come together in the end. Avalance may be one of the best pairings on TV in 2019, and they were a thrill to watch from start to finish.
Severide and Stella,  Chicago Fire – Who would've ever thought that Kelly Severide would be involved in one of the most-stable relationships in all of One Chicago? Yet, here we are, and it does feel like he and Stella Kidd are made for each other. They're both tough, smart, ambitious, and while they have their issues, we like to think that this dimension of the two of them together can work through anything.
Photo: Starz