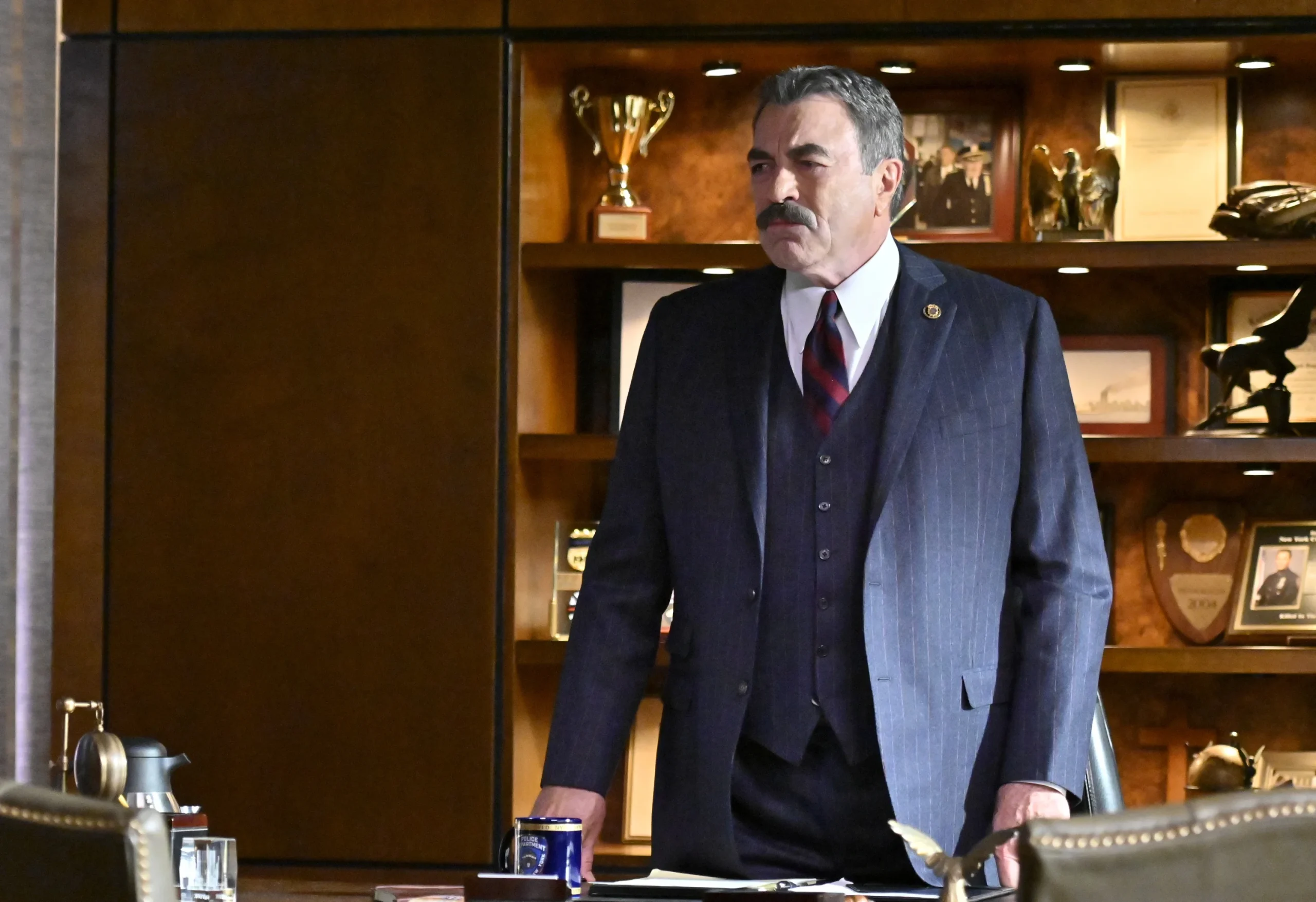 While it's possible that Jamie and Eddie may still be working in proximity to each other on Blue Bloods season 10 episode 3, it doesn't look as though Eddie will be working under him. With Jamie now a Sergeant and with the marriage now public, Vanessa Ray's character is going to be answering to someone new — at least within the scope of this episode. Enter Stephanie Kurtzuba, who is playing the part of Sergeant McNichols.
So how is Eddie going to work alongside her? Let's just say that there is tension, judging from what the Blue Bloods season 10 episode 3 synopsis below tells us:
"Behind the Smile" – Frank's esteem for an old friend and late socialite proves to be a mistake when her son threatens to publicly reveal who she really was. Also, Jamie asks Erin for help apprehending a perp who shot at him after learning she chose not to send him to prison six months ago; Eddie clashes with her new boss, Sergeant McNichols (Stephanie Kurtzuba); and Danny drags Baez into a case involving a suspicious grieving couple, on BLUE BLOODS, Friday, Oct. 11 (10:00-11:00 PM, ET/PT) on the CBS Television Network.
In addition to Stephanie Kurtzuba (who has appeared on both The Good Wife and The Good Fight), you will also see within this episode Stitchers alum Emma Istha in the role of Mindy Kaye. She is a part of a family who will be appearing within the episode — is she tied to the Frank storyline? That seems to be a good guess, judging mostly from the way the synopsis spells that story out.
Most of these details overall suggest that we're going to be in for a dramatic episode with a lot of stuff going on — and some of it could be difficult on an emotional level. Take, example, for Danny. While some time has passed since he lost his wife Linda, grief may still be a nerve for him — especially family grief, even if it's different from his own.
What do you want to see on Blue Bloods season 10 episode 3?
Be sure to share in the comments, and remember to stick around if you want some other news on the series.
(Photo: CBS.)