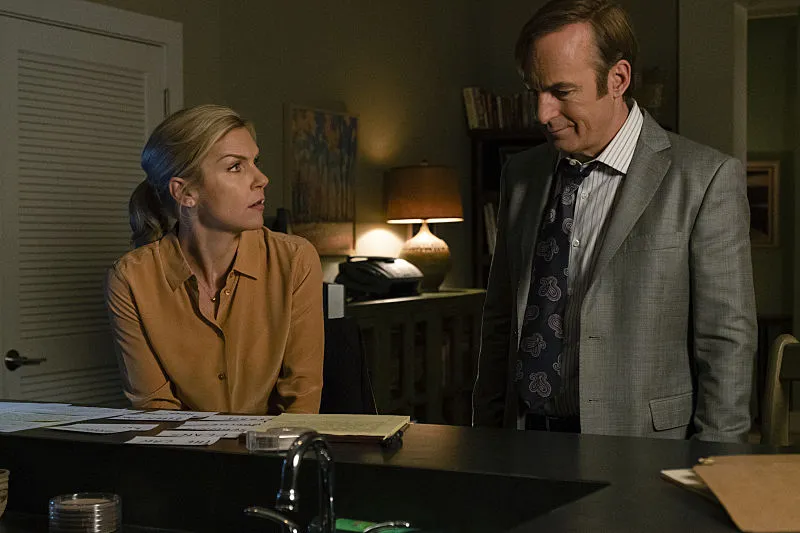 What is going on when it comes to Aaron Paul and Bryan Cranston? They're still not saying; instead, they just keep throwing speculation at the internet with cryptic social-media posts.
Last week, the two former Breaking Bad alum first posted an identical photo at the same time on social media — with the message reading "soon." Now, they've done the same exact thing — with the message reading "very soon." What's going on here? This time, the two are wading in a creek, and we gotta say that it doesn't feel as quintessential New Mexico as what we saw with the earlier image.
Nonetheless, there are two things that we're speculating about with this image even still.
Better Call Saul – We've listed out a number of reasons already as to why this shouldn't happen and in all honesty, it's hard to imagine that this is it. If the two actors were bringing Jesse Pinkman and Walter White to the air, wouldn't it make a little bit more sense to do so in a secret way? We wouldn't understand spending all of this time in order to make some sort of proper announcement.
Breaking Bad movie – We know that something is in the works when it comes to a movie set within this world, and there's a chance that Paul and Cranston end up working together on it. Maybe Cranston appears as a ghostly Mr. White, or maybe he's just somehow involved in it behind the scenes as a producer.
Is it possible that this is a separate project altogether?
Sure, but if it's more than just a movie it's hard to imagine where the two would get the time. Paul is a part currently of the third season of Westworld, which has been in the works for some time now. Meanwhile, Cranston seems to be everywhere from movies to the stage getting all sorts of accolades for his work. He's in that unique spot in his career where he can pick and choose what he wants to do without any hesitation or interruption. It's the sort of stuff that some people can only dream of having.
What do you want to see Aaron Paul and Bryan Cranston doing in the future?
Be sure to share right now in the comments, and come back soon for some other news. (Photo: AMC.)