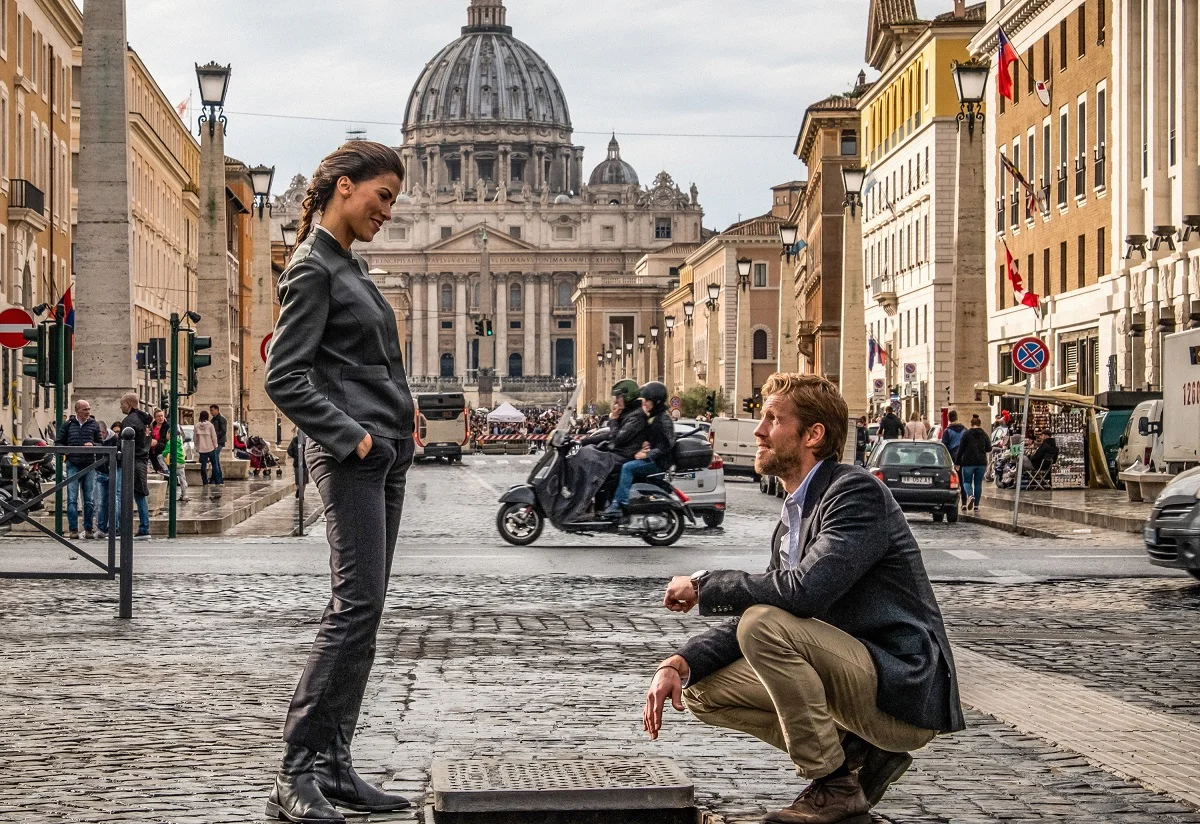 We recently gave CBS' Blood & Treasure some credit for having one of the coolest names for a show out there. Now, they've made a really smart move when it comes to casting.
According to a report coming in right now via Deadline, The Brave actress Sofia Pernas has been cast to play a role on the CBS summer series (airing in 2019) as Lexi. She is a "cunning art thief" who teams up with a "brilliant antiquities expert" named Danny who "team up to catch a ruthless terrorist who funds his attacks through stolen treasure. As they crisscross the globe hunting their target, they unexpectedly find themselves in the center of a 2,000-year-old battle for the cradle of civilization."
Basically, this sounds like a TV version of a Dan Brown novel and we are here for it. Here's a little more information on the Lexi character via the site:
"[She is] passionate, adventurous and charming. She rebelled against her upstanding father—an antiquities dealer—and boarding school education to become a world class thief. After his death at the hands of a terrorist, she turns her talents towards a new purpose—using her knowledge of the antiquities underworld to track the terrorist and get revenge no matter what the cost."
The site notes that Pernas is someone Blood & Treasure was hoping to cast for some time, and she recently became available following the (sad) cancellation of The Brave over at NBC. We wouldn't necessarily see this as a sign that Sofia would be forced to leave The Brave it is saved, but it certainly would cause some scheduling nightmares for folks behind the scenes depending on when the shows film. (As we wrote earlier, there's a faint hope for The Brave to be revived elsewhere, though as with most other revivals it's a longshot.) For now, we're more than thrilled to see that her talent is being recognized and she's got another exciting role elsewhere.
Pernas joins in this cast Michael James Shaw, James Callis, and Sleepy Hollow alum Katia Winter.
Are you more excited now to see Blood & Treasure? Share in the comments below!
Photo: CBS