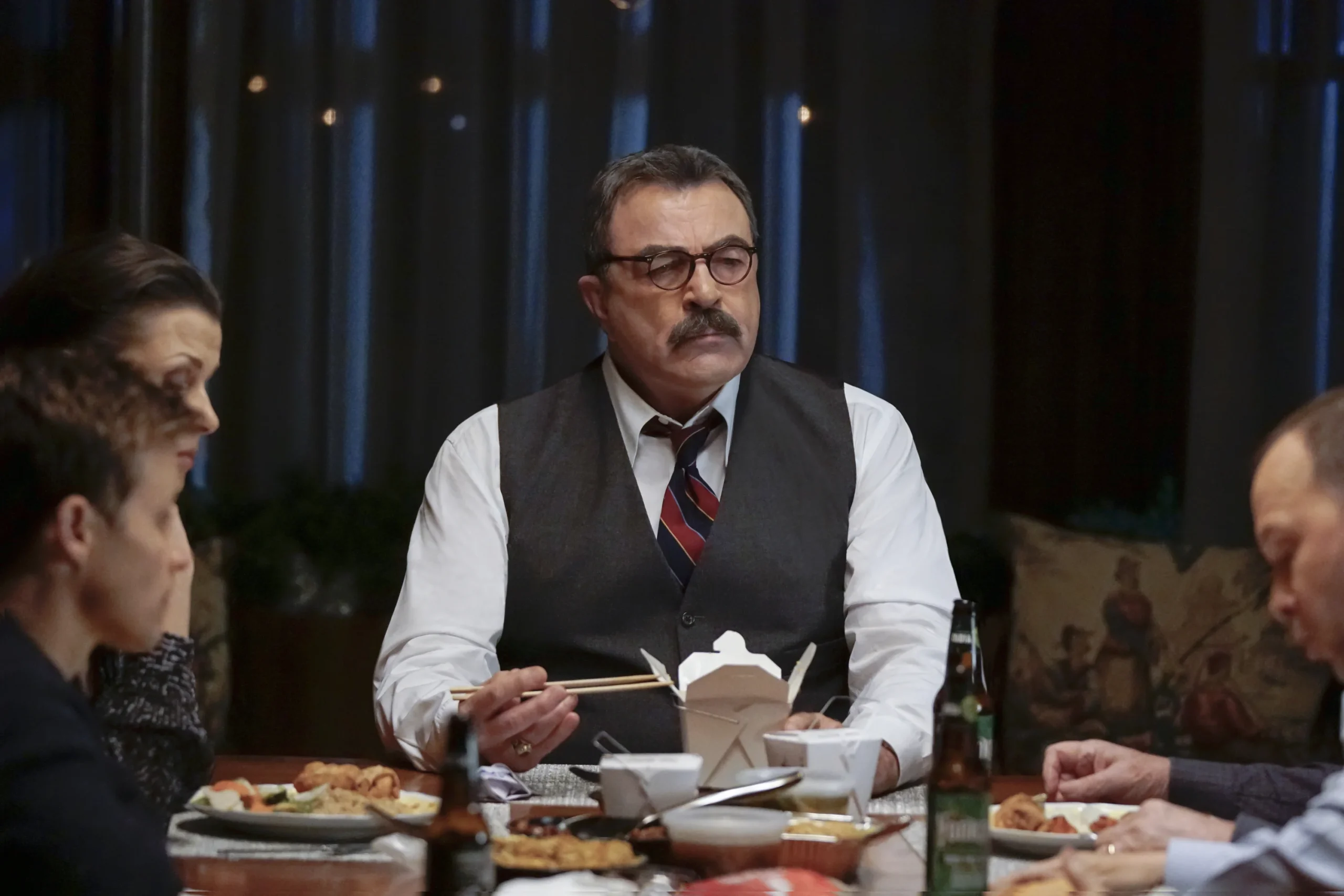 We do feel like we've spent a decent amount of time over the past couple of years debating the long-term future of Blue Bloods and for good reason. This is a series that has performed very well in the ratings almost from the very beginning, but at the same time this is also a show that is nearing a fairly difficult point in its run. It's around this point where many shows start to become significantly more expensive and we have a feeling that Blue Bloods is not altogether cheap in the first place. In addition to having a cast with multiple big names, it also films in New York.
For the time being, the one comfort that we have about the show's immediate future is this: There isn't any indication that Tom Selleck or anyone else is planning to leave the show. To be fair, there wasn't any indication that Amy Carlson was, either, in advance. We're just not sure that Blue Bloods would pull that same surprise twice in a single season. We do think that if season 8 was meant to be the last one for the series, we would have heard about it before now.
Another reason to keep the show around is that regardless of however much it may cost to make, it also has a substantial number of revenues. We definitely still think that it is profitable due to everything from the live ratings to syndication, where it performs well on a variety of broadcast and cable networks.
Since we do see the series getting a season 9, what about a season 10 beyond that? We think that it's certainly possible — if Blue Bloods was to end in the relatively near future, season 10 could be a good spot to do so. That would allow the series to conclude on a milestone year. Much of its future may also depend on many of the cast members wanting to stay or go. The series has been fairly lucky having the same cast members for most of the run — it was able to survive one departure in Carlson, but if anyone actually related to the Reagan family by blood started to leave we'd start to think that there is trouble on the horizon.
If Blue Bloods does ever wrap up on CBS, we do think that there is now an heir apparent series to that timeslot in development in Magnum PI — which ironically also has a Selleck connection. We want that show to make it onto the schedule this fall, but for the first year or two, have it air on a different night that's not Fridays. Blue Bloods keeps its familiar timeslot, while at the same time this new show comes onto the air.
What do you think the long-term future for Blue Bloods is going to be? Share some of your thoughts right now in the comments!
(Photo: CBS.)