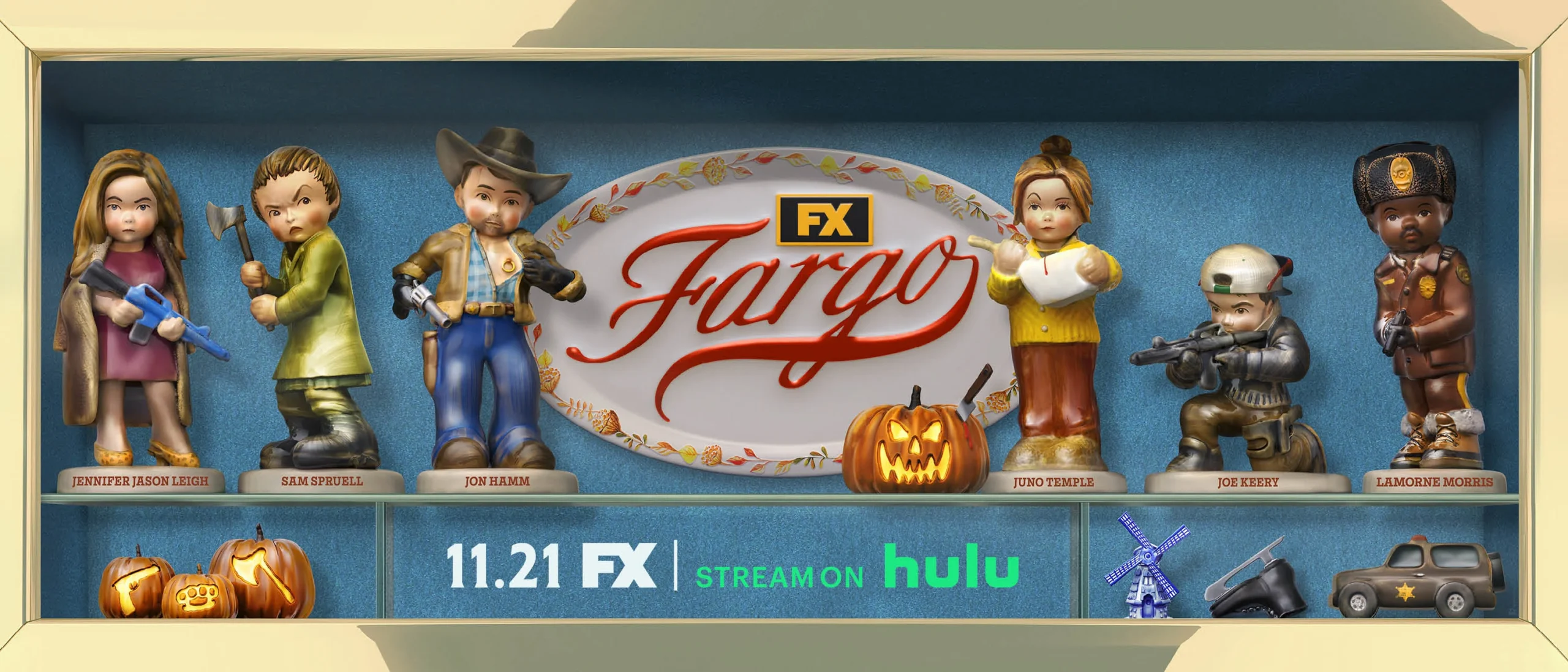 As we prepare to see the Fargo season 5 premiere on FX on November 21, did you know that it is a two-episode event? This is a way to dive right into the new chapter of the story pretty quick, and to get more on what's ahead for Jon Hamm, Juno Temple, and a number of other cast members.
Per all indications that we've heard about so far, we are in for a really exciting, dangerous, and absolutely bonkers batch of episodes. What else could you want? We've got a fairly contemporary setting, and the main character here in Dot Lyon (Temple) has a pretty mysterious past that we'll get to explore. On the surface, though, she comes across as a relatively ordinary housewife.
SUBSCRIBE to Matt & Jess on YouTube for upcoming FARGO videos!
Before we move forward, why not get more news on what's ahead? Go ahead and check out synopses for the first two installments below…
Season 5 episode 1, "The Tragedy of the Commons" – "After an unexpected series of events lands Dorothy "Dot" Lyon in hot water with the authorities, this seemingly typical Midwestern housewife is suddenly plunged back into a life she thought she had left behind."
Season 5 episode 2, "Trials and Tribulations" – "Roy attempts to reset the natural order of things; Lorraine becomes increasingly suspicious."
We've shared the details from the premiere in the past, so why not add something else to it here? Our hope is that we're going to be seeing by the end of episode 2, at least, a slightly better sense of what the story is going to look like. This remains the big mystery at present — while we know a ton as to who the main characters are for season 5, the finer details are what still needs to be revealed.
Related – Be sure to get some more news on Fargo now, including what's coming up for Hamm after the season!
What are you most excited to see across the two-part Fargo season 5 premiere event?
Be sure to share right now in the attached comments! Once you do just that, remember to come back — there are more updates coming pretty soon.
This article was written by Jessica BunBun.