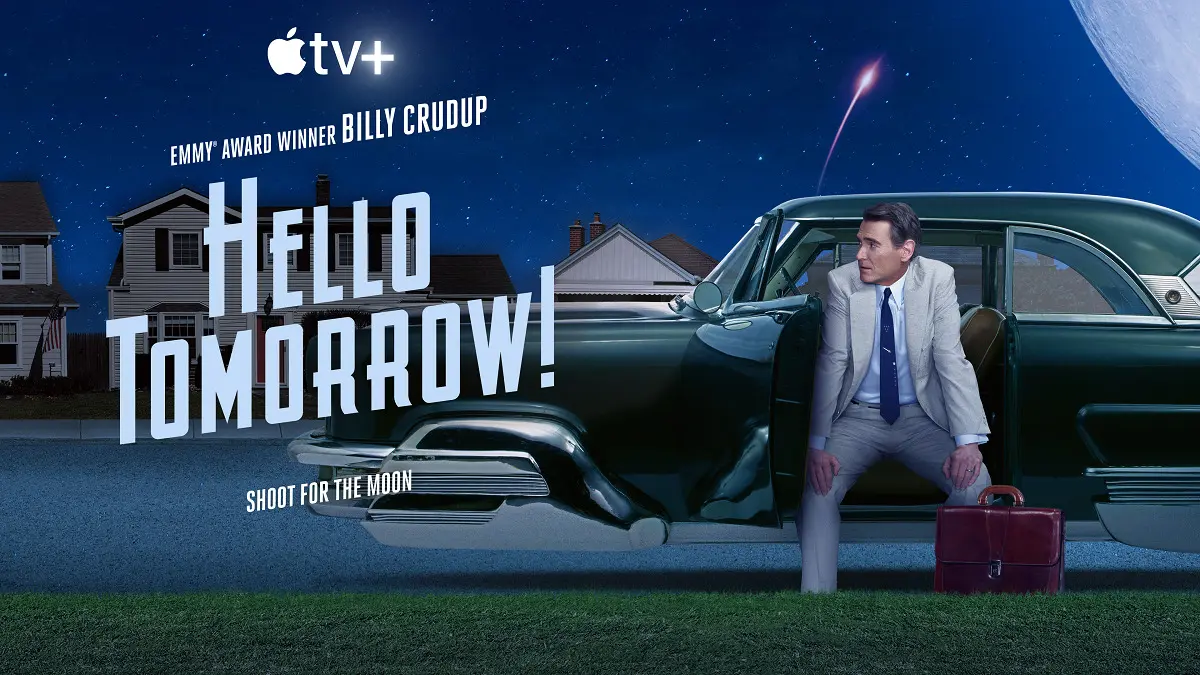 Next week on Apple TV+ you are going to have a chance to see Hello Tomorrow! season 1 episode 9, an installment that is absolutely important. What's the primary reason why? Let's just say that we are building towards an eventual finale, and it is going to be here sooner rather than later.
With just two episodes left, we do tend to think that we're going to see a few different things escalate. Maybe that's going to happen from the sales side of things … but we tend to think it's the people who make this sci-fi comedy stand out a little bit more. This is such a unique world, and we're so happy that Billy Crudup gets to do something like this in the middle of seasons of The Morning Show. Given that the future of that series beyond season 3 remains unclear, we're just glad to have this story to dive into for a minute.
For a few more specifics about what lies ahead here, just go ahead and check out the full Hello Tomorrow! season 1 episode 9 synopsis with other insight on what is ahead:
One's product can take on a life of its own with the right pitch, crowd and moment; then one should just buckle up and enjoy the ride and profits.
The title for this episode, for those wondering, is "Certain Forces Once Unleashed." Obviously, they're being somewhat-cryptic with the synopsis, but that is really reflective of the show's overall vibe. It is uses this world as a canvas to tell more specific stories, and we imagine that this will be the case moving forward, as well. We wouldn't be surprised if there is a cliffhanger at the end of all this … but we gotta wait a couple of weeks to see what's ahead there.
What do you most want to see when it comes to Hello Tomorrow! season 1 episode 9 on Apple TV+?
How do you think that this is going to set the stage for the finale? Be sure to share right now in the comments! Once you do just that, come back for some other updates. (Photo: Apple TV+.)