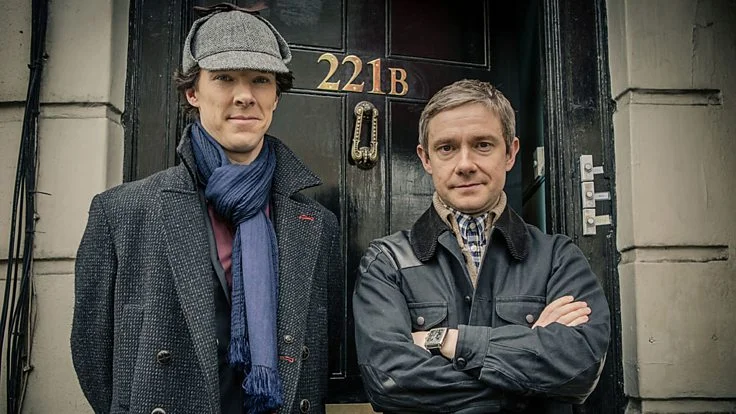 It feels like every year these days the Limited Series / TV Movie category is a little more crowded than the one that came before it, and this time around is no exception. We feel like there are probably around 10-12 worthy nominees in the overall field, so the challenge both for the Hollywood Foreign Press Association and also us as writers on this site is trying to come up with the shows that we consider to be the best overall choices for Golden Globe nominations.
Below, you can see our picks for this category, provided we had it our way and had the power to make all of these nominations. In addition to that, we want to hear from you on your own favorites! Share in the poll at the bottom of this article, and we'll tabulate the results and close off the voting on November 30 at noon. We'll announce the official results the following day at the same exact time.
As a reminder, the official Golden Globe nominations are coming on December 12; the awards ceremony will air on NBC some January 8.
Limited Series / TV Movie
"The Night Manager" (AMC) – We do find it so ironic that Tom Hiddleston finds himself so entrenched in James Bond rumors all the time, given that this series feels in many ways like a Bond movie in between its beautiful setting, sharp writing, and thrilling action scenes. It's a little bit more like a psychological Bond, given that the crux of this story revolved around a man forcing himself to think like a criminal in order to figure out how to crack the operation of a mastermind, and then once successful, try to figure out if he has the capacity to make it back out alive.
"The Night Of" (HBO) – Our favorite series of the summer was one of the best original crime series in quite some time, and we'd argue it even toppled another HBO product in "True Detective." It was a modern American tragedy, a story about a young man who, after a wild night with a mystery woman, woke up to find her dead and with him unaware as to precisely what transpired. There are still arguments to be made about the resolution of the case (as in who did it), but upon reflection, this wasn't a show about that so much as it was the corruption that can come from a legal system that is brutal and cruel, and a public that is ready to manifest their fears of Muslim-Americans into horrible hate and pain.
"The People v. OJ Simpson: American Crime Story" (FX) – There's no reason to mince words here whatsoever: This is far and away the favorite to win this award, and it's really not even close. This is the series that is considered potentially the best of the year, and it was superbly-cast, wonderfully-scripted, and a product that captured the widespread ramifications of one of the world's most earth-shattering murder trials. If would not shock us at all if it swept every category it's included in on the night.
"Roots" (History) – We would have understood entirely had no one ever attempted to remake one of the most iconic miniseries of all time. Yet, the attempt was brave, well-planned, and it was successful many times over. The visuals were stunning, the performances amazing across the board, and there were just enough tweaks to the end product to make us feel like we were watching a series with its own soul and identity, and not just a shot-for-shot retelling of the original. This story proved as relevant to modern audiences as the original was decades ago.
"Sherlock: The Abominable Bride" (PBS) – Another winner from a series we can't get enough of. Everything that the Steven Moffat / Mark Gatiss collaboration does is magic to a certain degree, and interestingly this was the closest we've ever seen the show go to Moffat's other show "Doctor Who" with its massive dream-world twist midway through. We like to think of "The Abominable Bride" as an odd-but-poignant journey through the mind of a troubled man trying to come to grips with the possibly-living ghost of an adversary. It's wonderfully haunting, and Benedict Cumberbatch brings everything you would want. It was a departure from the norm, but a welcome one.
Now, we welcome you to share your thoughts! (Photo:BBC One.)