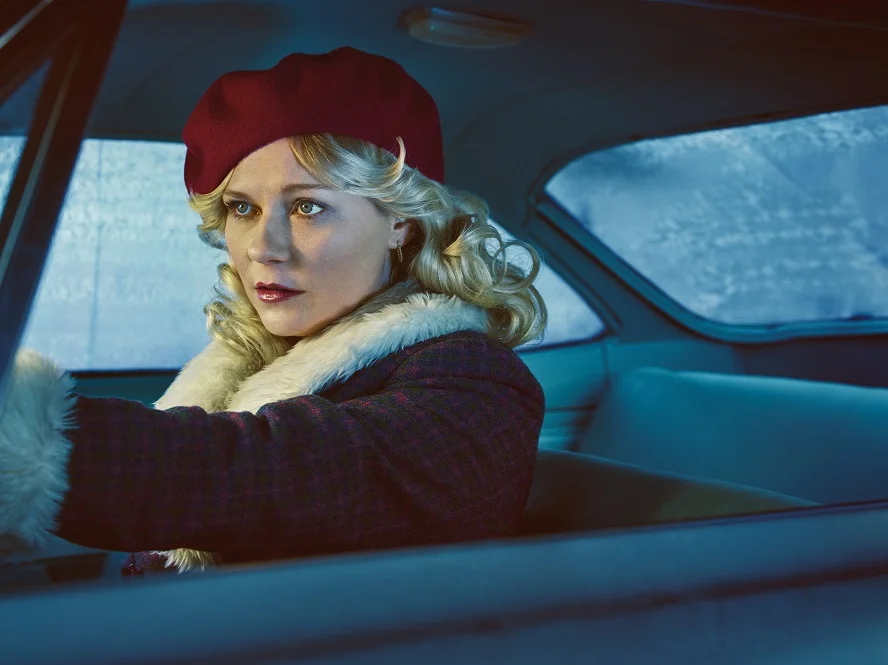 For any television network with a presence at San Diego Comic-Con, one of the challenges is simple: Trying to find a way to make your product stand out in a heavy seen of competition. This is why you see shows like "Game of Thrones" doing a fan experience, many panels delivering major newsworthy surprises, and also why Warner Bros. TV routinely gives away bags advertising a wide variety of their programming. All of these are ways to hopefully capture that little bit of extra attention at one of the biggest conventions of the year.
For FX, we feel like they have come up with another idea that we find personally to be rather cool. Per Entertainment Weekly, the cable network has teamed up with illustrator Martin Ansen to come up with a series of cards for many of their upcoming shows. You can see the "Fargo" one below courtesy of the publication; in addition to this, the other shows include "Archer," "It's Always Sunny in Philadelphia," Kurt Sutter's "The Bastard Executioner," "American Horror Story: Hotel," "The Strain," and new series "Sex&Drugs&Rock&Roll."
In case you are wondering how you can pick these up, they will be available at the FX Fearless Arena, which will be at the Hilton Bayfront Park. If you haven't been to Comic-Con before, it's incredibly close to the convention center; just ask an employee if you're lost on the way.
In case you did not hear, it was also announced today that the convention will remain in San Diego until 2018. We love the city and are happy about this for this reason, even though at the same time we feel somewhat like there really needs to be some sort of major expansion done to accommodate the demand at this point. At this point, getting a badge has become a total crapshoot.
Comic-Con takes place from July 9-12, and we'll have more news throughout. Stay tuned! (Photo: FX)