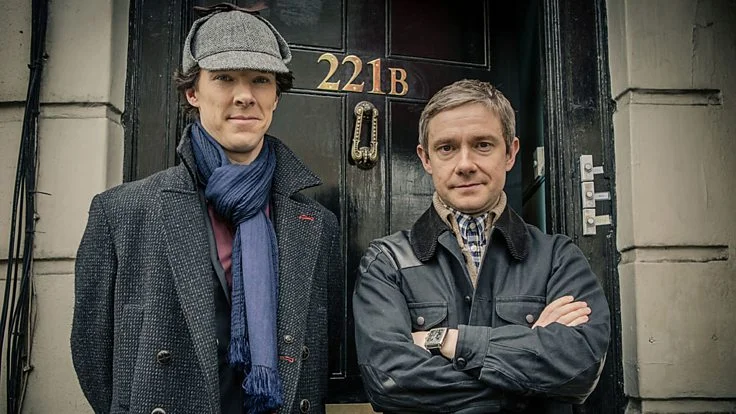 Are you ready for the grand finale for "Sherlock" season 3? Well, let's hope so, given that in just a matter of a few short days, it will be here. That is a pretty emotional thing to think about, given that this is a show that fans have waiting two years for it's return. It may not be the last stand for Benedict Cumberbatch's character by any means, but it does represent a chance to see him in a very emotional situation with a new adversary: Charles Augustus Magnussen.
The photos here give you at least a brief glimpse at the master manipulator played by Lars Mikkelsen, who is going to be up there as one of the most fearsome opponents that Sherlock has ever faced. What makes him particularly interesting is what he represents: A question as to whether or not Holmes still has all of his faculties now that he is so removed from when he was probably in his crime-solving prime.
Luckily, these photos suggest that there are all sorts of great stuff ahead for this character, and all sorts of tough times that could be ahead. As for other good news, it appears that "Sherlock" is going to be moving forward with yet another season. All parties involved seem to be very interested, and the only real question that remains is just when it will film. Cumberbatch, Martin Freeman, and executive producer Steven Moffat are all very busy men these days with all of the various stuff they have going on.
What do you want to see on the "Sherlock" finale? Share some of your thoughts below.
Photo: BBC One